September 2023 – How to revitalise neighbourhoods that are perceived as unsafe at night and foster a feeling of belonging among residents? Faced with this challenge, the city of Turin (Italy, 886,000 inhabitants) implemented 19 local projects to revitalise two neighbourhoods situated near the Dora River, based on the wishes and proposals of residents, as part of a global project titled ToNite, in which the European Forum for Urban Security (Efus) was a partner.
One of this four-year (September 2019-August 2023) project's original aspects compared to other European projects was that it was funded by the European Union's Urban Innovative Actions (2014-2020) initiative, whose objective was to help European cities to "test innovative solutions to the main urban challenges."
Listening to residents
In the project's initial phase, the partners organised a series of meetings with residents over a period of nine months (March-December 2020). The objective was to listen to their feelings and expectations, but also to foster the engagement of small- and medium-sized local actors who are not used to working together with the City Council, such as schools, groups of population of foreign origin or small associations.
On the basis of the information gathered during this listening phase, the municipality of Turin published a call for local projects, which could vie for grants ranging from 30,000€ to 60,000€ (on a total ToNite budget of one million euros). Nineteen were selected out of the 83 that were submitted, which were put forward by partnerships gathering a total of 57 local actors.
When residents tell their story
One of the 19 projects initiated through ToNite enables residents to tell their personal story about a specific place (in the two neighbourhoods covered by the project), and to share it through a mobile application called Tellingstones. Developed by a Turin-based startup, Espereal Technologies, the app can be used with virtual sensors (geofencing), which enable users to locate on a map the stories or services linked to a specific place and to receive a notification when they find themselves nearby. For example, they can receive a story when they are near a monument or a local association.
Collecting evidence
In another domain, the ToNite project adopted an innovative approach for collecting and analysing data on feelings of (in)security, in particular at night. Indeed, Turin City Hall and its partners considered it essential to have detailed knowledge on how residents perceived their security and quality of life, and how such perceptions evolve over time.
The project partners thus conducted an ethnographic study of the population of the two targeted neighbourhoods and developed tools to collect and analyse data sourced through social media or sensors.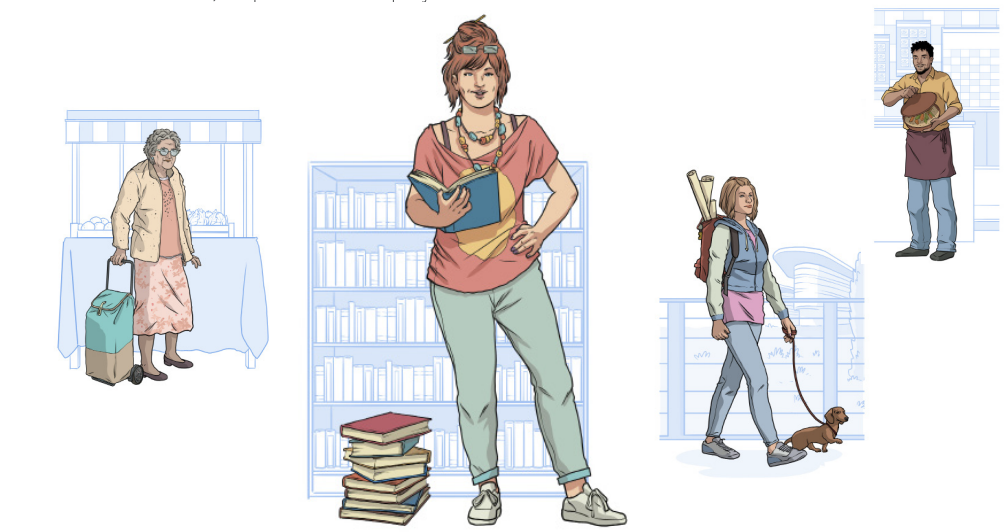 Furthermore, they created an urban security conceptual data model that can be used to evaluate security and quality of life through different angles, and an Urban Data Platform to understand, analyse and anticipate urban security issues that can affect how residents perceive their security and quality of life.
Support for decision-making
Collecting and analysing data is particularly useful for decision-making and nightlife governance. This can be difficult to manage for local authorities whose departments tend to work in silo and struggle to gather, analyse or identify useful data. The added value of ToNite for cities is that the project is based on proximity and dialogue, but also on human-friendly technology.
Inspiring practices for other cities
The practices implemented by the municipality of Turin through ToNite can inspire other European cities seeking to revitalise neglected neighbourhoods, or to foster citizen participation, or to reduce feelings of insecurity at night, or to boost the offer of services and leisure at night, or indeed all of this.
More broadly, ToNite fostered the involvement of residents in building a global policy for revitalising the two targeted neighbourhoods based on dialogue, proximity and social cohesion. Efus has long promoted such an approach, which contributes to designing urban policies that are in tune with residents and which they can appropriate, thus fostering a feeling of belonging.
The project's main points summed up in practice sheets

One of Efus' tasks as a partner was to ensure that the actions developed through ToNite could be replicated by other cities. Efus is thus making available to interested local and regional authorities three factsheets that summarise the project's main aspects, which they can use as a reference for their own projects:

> Ethnographic and social research on the local perception of urban security at night-time

> Engagement and empowerment of local community and stakeholders

> Data-driven multidisciplinary approach to urban challenges
The multiple challenges of managing nightlife
Efus, which has been working on the issue of nightlife management for over three decades, considers that the ToNite project was particularly interesting in that it sought to tackle multiple challenges: how to implement a concerted nightlife strategy together with all the relevant stakeholders; how to manage the governance of nightlife, and how to associate residents around a common nightlife 'social pact'.
"For local authorities, the quality of nightlife is an issue that involves several areas of public policy: tourism, culture, economy, sustainable development, citizen participation, and of course safety and security. Cities must anticipate the future, in particular in light of the climate crisis, which affects all areas of urban life, including nightlife," explained Vanina Hallab, in charge of 'Local Engineering' at the French Forum for Urban Security (FFSU), during ToNite's final conference, on 6 July 2023 in Turin. Ms Hallab was previously in charge of Bordeaux's nightlife policy.
More information:
● Public Policies for Nightlife: Governance and Participation (Nightlife Platform /Efus and the cities of Budapest, Mannheim, Rotterdam, Turin, Vilnius and Zurich, 2021)
● Alcool, ville et vie nocturne – Pour une stratégie locale et transversale (French only, Efus, 2017)
● Security and Tourism: Concerted Local Policies (Efus, 2015)
● Safer Drinking Scenes. Alcohol, City and Nightlife (FFSU and Efus, 2013)
Led by the municipality of Turin (COTO), the ToNite project gathered, besides Efus, Torino Wireless Foundation (TOWL), Engineering (ENG), Experientia (EXP), SocialFare (SOFA), Espereall (ESP) and the National Association of Italian Municipalities (ANCI).
Follow the Forum's activities on nightlife

ToNite has concluded, but the practices developed by the partners through the project are still on-going and can be replicated by other local authorities, whether they concern citizen participation, or data collection and analysis. Such practices can help local authorities to design or improve their nightlife policies. Efus keeps furthering its work on the topic of nightlife through meetings, conferences, workshops and regular publications. Furthermore, Efus co-leads a dedicated working group together with the Nightlife Platform, a collective gathering public and private stakeholders in France and, increasingly, in Europe.