Join us on 20-22 March 2024 for the 8th edition of Efus' international Security, Democracy and Cities conference!
We are pleased to announce the 8th edition of the international Security, Democracy and Cities conference, an event by Efus in partnership with safe.brussels, which will take place on 20-22 March 2024 in Brussels.
Open to all urban security stakeholders (elected officials, civil servants, magistrates, security professionals, social workers, researchers, civil society representatives), the Security, Democracy and Cities conference is a unique opportunity to collaborate with those at the forefront of urban security, in the European hub of Brussels.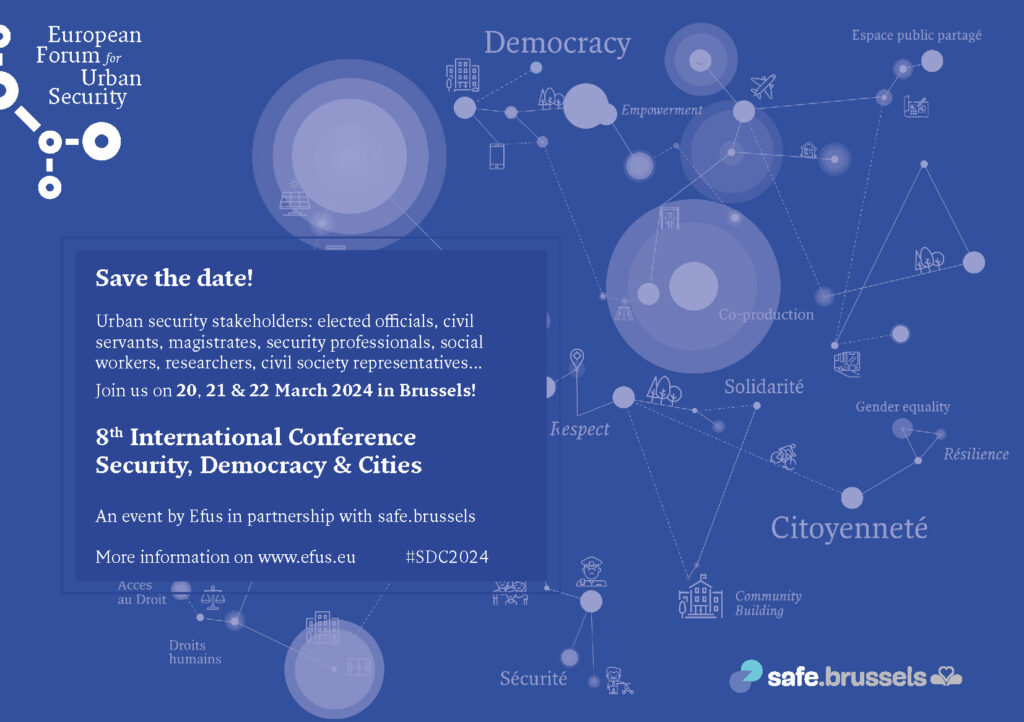 The Security, Democracy and Cities conference in figures….
Organised every three years, the conference gathers 700 participants from 140 cities and regions from many different countries in Europe and other continents, 100 inspiring speakers and offers a unique opportunity to join conferences, workshops, focus sessions and field visits to foster exchanges and mutual learning in the field of urban security and crime prevention.
A look back on the 2021 edition…
The 2021 edition of the Security, Democracy & Cities conference was held in the City of Nice, which is also Vice-President of Efus. The previous conferences were held in Barcelona-Catalonia (2017), Aubervilliers-Saint Denis (2012), Saragossa (2006), Naples (2000), Paris (1991) and Montreal (1989).
Key figures
700 participants
140 cities and regions represented
27 countries
4 continents (Europe, America, Africa, Asia)
100 speakers – elected officials, academics, representatives of institutions, civil society, private sector
18 thematic workshops, 12 focus sessions, 10 field visits, 3 plenary sessions
The Security, Democracy and Cities Declaration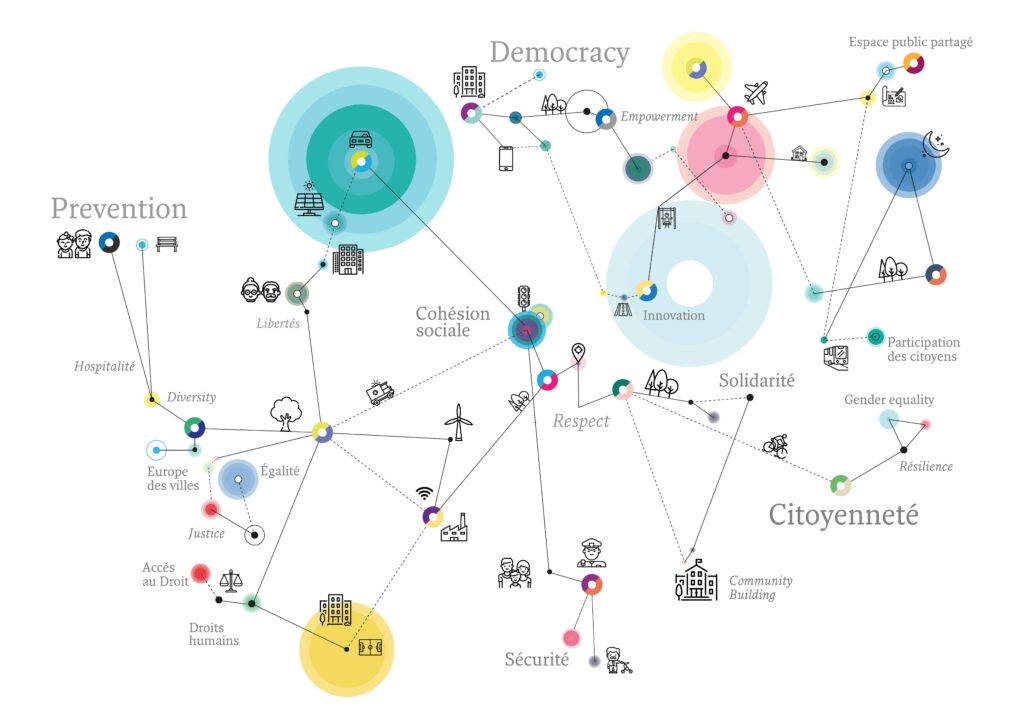 The Security, Democracy and Cities Declaration was signed during the closing session by Efus President and Mayor of Liège (Belgium), Willy Demeyer, and Efus Vice-President and Mayor of the host City of Nice, Christian Estrosi. In the name of Efus members, it calls for heightened and more agile cooperation as well as adequate financial support between the local, national and European levels of governance. It also calls for the establishment of a Convention of Mayors for Security that would enable European local authorities to jointly respond to the many challenges they are facing.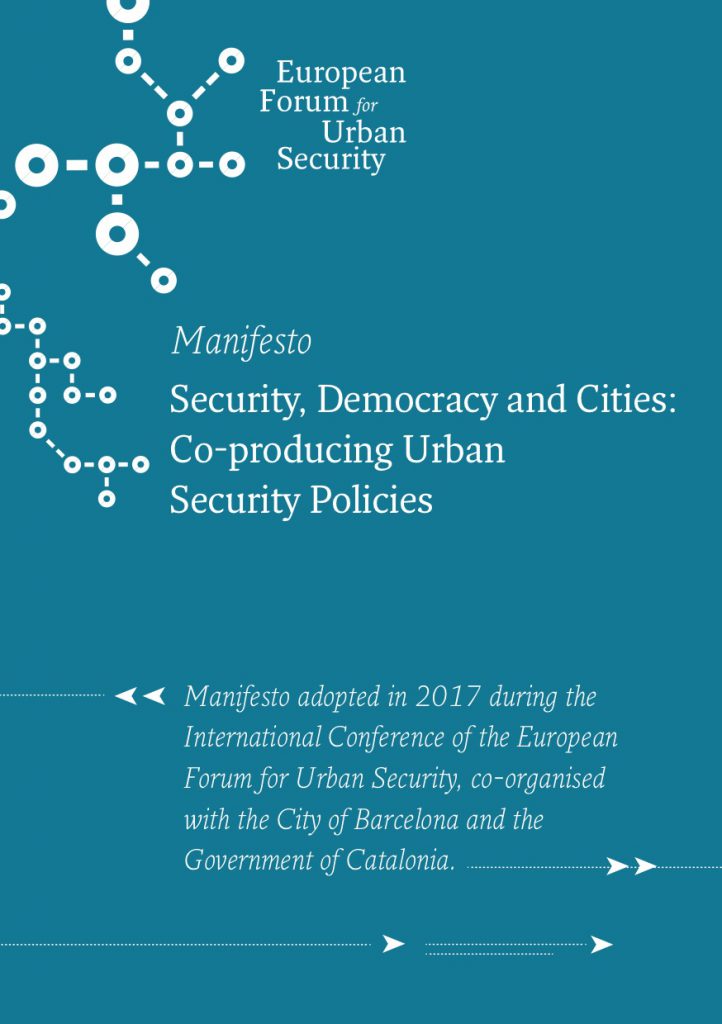 The declaration adopted at the closing of the 2021 conference is based on the The Manifesto: Security, Democracy and Cities: Co-producing Urban Security Policies.
It was adopted during the closing session of the 2017 conference.
Video messages and interviews with representatives from our European ecosystem
Didier Reynders, European Commissioner for Justice:
Klára Dobrev, Vice-President of the European Parliament:
Jan Olbrycht, Member of the European Parliament:
István Ujhelyi, Member of the European Parliament:
Renáta Gallai, Responsible for Tourism and Culture, City of Budapest:
György Tatár, Chair, Budapest Centre for the Prevention of Mass Atrocities:
Previous editions of the conference
2017 – Barcelona-Catalonia
2012 – Aubervilliers-Saint-Denis
---