Upon request, Efus can develop and coordinate training programmes/workshops for various different target audiences: elected officials, executives, experts, voluntary community actors, etc. These training programmes aim to strengthen strategic and operational capacities among these actors. They can take place over either one or several days, with groups of between 10 to 20 individuals. The topics covered may be either generalised or specific.
Digital Training Platform for Secure Public Spaces
Public urban space is as coveted as it is scarce and therefore subject to sometimes contradictory and competing interests of its users. Municipalities are responsible for designing public spaces and squares
in such a way that all people have access to them, can freely pursue their interests, and feel comfortable and, above all, safe doing so. In this balance the latter aspect in particular must and shall not restrict the others.
To manage public spaces and enhance security, collaboration among stakeholders is crucial. By empowering them through training and fostering a culture of learning, stakeholders can contribute effectively. Coordination, resources, and customised programs are key to their success. Encouraging inclusivity, diversity, and innovation will strengthen efforts for safer public environments.
* The password will be provided after the signature of the confidentiality form.
---
Training for Local and Regional Authorities
Online Training Sessions
Efus also organizes a range of thematic webinars which are open to the public. Consult our agenda for upcoming sessions, or visit our Youtube channel to watch past webinars: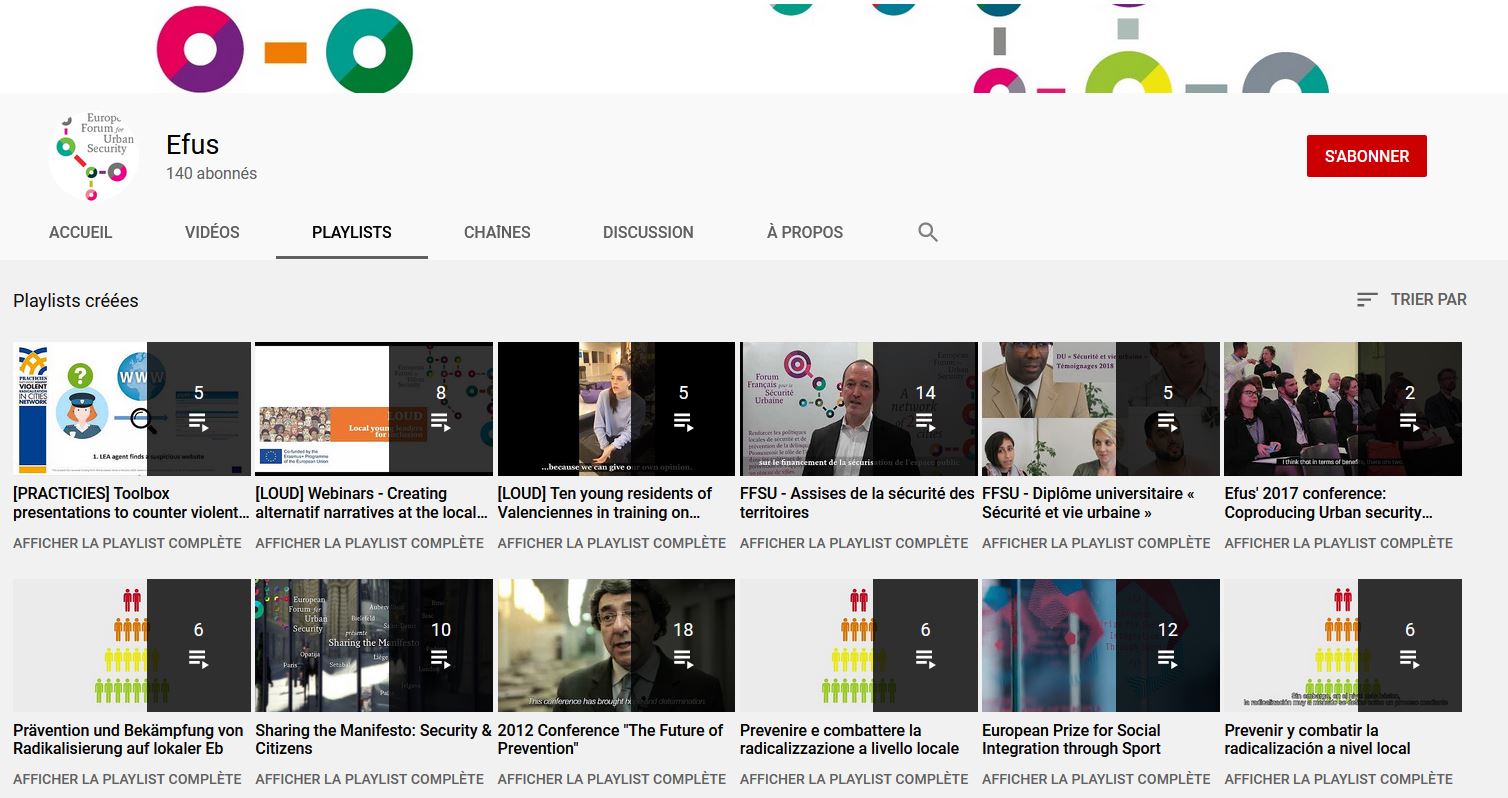 > For more information, please email contact@efus.eu