Paris, France, January 2022 – How can local authorities adapt to the changing character of threats and risks in public space protection? Martyn's Law, more officially known as the Protect Duty legislation, is a piece of legislation under consultation by the United Kingdom (UK) government to provide a coherent and proportionate approach to protective security in 'publicly accessible locations'1. PACTESUR Expert Lina Kolesnikova discusses the impact of Martyn's Law for the future of event planning and management.
Q: What is Martyn's Law and what led to it?
The British government has undertaken public consultations towards a Protect Duty legislation, which is named after Martyn Hett, one of the 22 people killed in the 2017 Manchester Arena bombing2. This was against the background of recent inquests relating to terrorist attacks in London (London Bridge and Borough Market attack) and in Manchester, as well as to public calls for new legislation to make it a legal requirement for those responsible for 'publicly accessible locations' to consider the risk of a terrorist attack and, subsequently, to take appropriate steps to protect the public.
While the inquiry into the Manchester attack is still ongoing, reports have confirmed that a 'fatal cocktail' of security failures contributed to Manchester Arena being unsafe on the night of the incident. It was made clear that the policing alone cannot keep the public safe.
In the United Kingdom, both public and private owners of venues and sites are not obliged to act on advice regarding threats of a terrorist attack and regarding how such risks can be mitigated. Meanwhile, there are estimated 650,000 'crowded' places in the UK, of which only about 0.2% are prioritised to receive direct support from the state's network of counter-terrorism experts.
Are there existing promising local practices in this respect, in the UK?
At the local level, Leeds' local security strategy for large events is worth mentioning, in particular during the preplanning and preparation phase3. A Safety Advisory Group (SAG) meets before every event to draft a safety strategy and a communication plan, including how to minimise impacts on the community and how to coordinate between all relevant agencies so that events are safe and successful. The SAG is working in partnership with emergency services, professional bodies on health and safety issues, and offers professional guidance for safety and welfare planning.
Q: What are the key components of the proposed legislation?
If the Law is passed, it would become a key part of delivering on the UK's wider Counter Terrorism Strategy 2018 (CONTEST4). The main purpose of the proposed legislation is to create a coherent and proportionate approach to protective security, notably safety and security of their staff and the public who use their facilities. All security specialists insist on the importance of the word "proportionate" here as the "one size fits all" approach would be counterproductive or even dangerous.
There are five key components which are often mentioned in the context of the Protect Duty legislation proposals:
Risk assessment: Spaces and places to which the public have access engage with freely available counterterrorism advice and training, among others, for recorded identification of risks
Vulnerability assessment: Assessments of locations with a view to evaluate how vulnerable they are
Mitigation plan: Definition and implementation of mitigation and remediation plan for risks and vulnerabilities. Such plans can range from staff training for smaller organisations to a more comprehensive set for larger ones
Counter-terrorism plan: Requirement for venues and local authorities to have clear counter-terror action plans
More thorough training and (physical) security checks, including bag searches.
Assessments, mitigation and remediation plans are crucial here as they allow us to look at measures that business and events owners and organisers should implement in order to address the identified risks and vulnerabilities.
Q: Martyn's Law proposes a three-step plan called "Guide-Shelter-Communicate". Could you please elaborate on this?
Martyn's Law proposes the principle "Guide-Shelter-Communicate". 'Guide' means directing people towards the most appropriate location. This could be invacuation (moving people to confine them in a closed protected area in an emergency) as well as evacuation. 'Shelter' – understand how your business, venue or event might be able to lock-down and shelter people within it for several hours. 'Communicate' refers to having a means of communicating effectively and promptly to and with users of your business, venue or event, and to having staff capable of giving clear instructions. Businesses and venue owners should also have means of integrating with any response or rescue operations by providing things like building plans, site plans or other documents which may be of relevance.
Q: What does Martyn's Law mean for the future of event planning and management?
First, we see that it is a clear shift in recognising that all public places – venues, events – are under the constant threat of terrorism. Any place can be attacked – in big, medium, or small cities. With a legislation as Martyn's law all businesses must evaluate the threat of terrorism and introduce analysis, planning, training of staff, etc. In that case, better collaboration between local authorities and local businesses (including event organisers and venue owners) should be achieved for better risk mitigation and vulnerabilities remediation.
Q: How will Martyn's Law affect events taking place in public spaces, such as large events in squares?
As I mentioned, Martyn's Law proposes a proportionate approach: for bigger venues it will require a holistic approach, most likely starting from the risk and vulnerability assessments up to risk mitigation and vulnerability remediation plans and their effective implementation, as well as regular re-assessments and continuous assurance regarding implemented measures, for example, that certain implemented security control stays effective all the time as defined for it.
Q: How can local authorities adapt to the changing character of threats and risks in public space protection? Is Martyn's law a good step in the right direction?
Absolutely. First, several municipal councils already expressed their full support to proposed legislation as, for example, Manchester and London city councils. In fact, local authorities have had some obligations since the implementation of the Civil Contingencies Act (2004), as they had to create a multi-agency Local Resilience Forum (LRF), a partnership made up of representatives from local public services, including the emergency services, local authorities, the National Health Service (NHS), the Environment Agency and others. However, they had no formal obligation to consider counter-terrorism planning in that LRF and have only recently been issued guidance on what counterterrorism planning should look like. Martyn's Law proposes the LRF be obliged to consider terrorism within their risk assessment, and that it should develop and implement a local response and recovery plans.
Local authorities need to work together with venue owners and businesses to protect their local communities. They have a core role to play in public space protection and countering terrorism at a local level. They need to collaborate with venue owners in a Community Safety Partnership (CSP), a partnership made up of representatives from the 'responsible authorities', which are the police, local authorities, fire and rescue authorities, probation service and health5.
From my point of view, Martyn's Law can provide some best practices, for example on how to create a security-minded culture and which steps to take to make physical security improvements. At the same time, implemented measures have to be proportionate in terms of resources, cost and risk management and how it could be enforced in various locations, venues and businesses.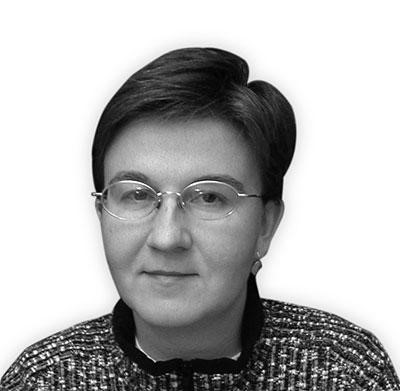 About the author
Lina Kolesnikova is a consultant in international relations, security, risk and crisis management in Brussels, Belgium, and a member of Crisis Response Journal's (CRJ) Advisory Panel. She is also a fellow of the Institute of Civil Protection and Emergency Management (ICPEM) and a representative of ICPEM in Europe. She has been a member of the PACTESUR Expert Advisory Committee since 2019.
About PACTESUR
The PACTESUR project aims to empower cities and local actors in the field of security of urban public spaces facing threats, such as terrorist attacks. Through a bottom-up approach, the project gathers local decision makers, security forces, urban security experts, urban planners, IT developers, trainers, front-line practitioners, designers and others in order to shape new European local policies to secure public spaces against terrorist attacks.
About the PUBLICATION SERIES
A partner in the PACTESUR project, Efus is publishing a series of articles written by the project's Associated Cities and Expert Advisory Committee, with the aim of contributing to the European debate on the protection of public spaces against threats. Because the security challenges affecting public spaces are in constant evolution, this collection intends to be a space for reflection and discussion on these issues.
Contact :
---
1 'Publicly accessible locations' include public venues such as shopping centres and stadiums, large organisations like retail chains and fitness centres, and public spaces like parks and places of worship.
2 On 22 May 2017, a suicide bomber detonated a homemade bomb as people were leaving a concert at the Manchester Arena (UK). Twenty-three people died, including the attacker, and 1,017 were injured, some of them children.
3 The City of Leeds is one of the 11 Associated Cities of the PACTESUR project.
4 The United Kingdom's Strategy for Countering Terrorism, June 2018, accesible at: https://assets.publishing.service.gov.uk/government/uploads/system/uploads/attachment_data/file/716907/140618_CCS207_CCS0218929798-1_CONTEST_3.0_WEB.pdf
5 The United Kingdom's approach to fighting crime, Community safety partnerships (CSPs), available at: https://www.gov.uk/government/publications/2010-to-2015-government-policy-crime-prevention/2010-to-2015-government-policy-crime-prevention#appendix-4-community-safety-partnerships