Copenhagen, Denmark, November-December 2021 – The SENTRY-SPORT project held its second meeting on 29 November-1 December, gathering representatives from the consortium, which include the Italian Association for Sport for All (Unione Italiana Sport per Tutti, UISP), the International Sports and Culture Association (ISCA, Denmark), Red Deporte (Spain), the Vienna Institute for International Dialogue and Cooperation (VIDC, Austria), Koinsep en Drasei (Greece) and Efus.
The potential of sports to convey human values
Sport brings together millions of people, regardless of their sex, colour, gender, age, nationality or religion. It breaks down barriers and builds bridges where boundaries usually exist. In other words, sport has the potential to foster inclusion, mutual respect and acceptance of diversity, and also to promote social integration. Due to its welcoming and diverse nature, however, it faces a number of challenges with regards to incidents of racism and discrimination. Sport coaches, operators and other sports professionals can play an important role in detecting acts of discriminatory violence, supporting victims, referring them to relevant organisations or services, and shaping conflict-mediation actions. To that end, the SENTRY SPORT project aims to empower grassroots sport stakeholders in monitoring, preventing and mitigating acts of discrimination by providing them with suitable and adequate tools and methodology.
Following up on the MATCH-SPORT project
Led by UISP, this project follows up on the MATCH-SPORT project (January 2019-June 2021) for the prevention of discriminatory violence in amateur sport, which was led by Efus and in which UISP was a partner. The work carried out through MATCH-SPORT, in particular its state-of-the-art study of the prevalence of discrimination in amateur sport in Europe and promising practices of prevention, will feed into SENTRY-SPORT's research and activities.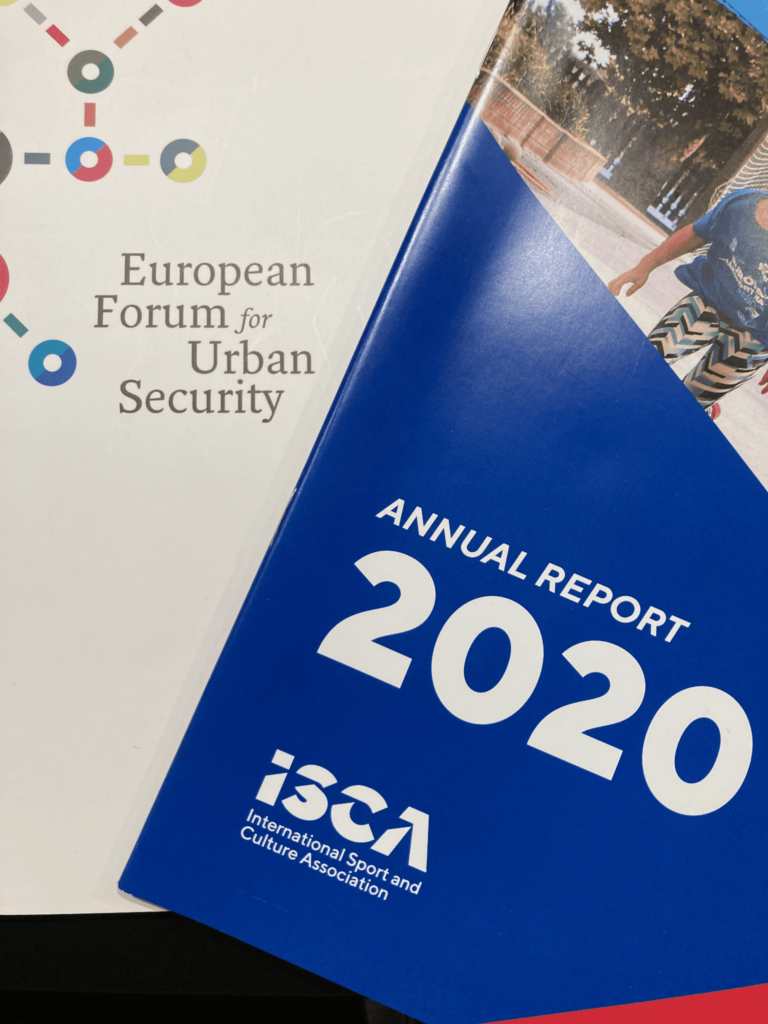 Developing a common methodology
ISCA President Mogens Kirkeby welcomed the meeting –the first time the consortium's partners met in person –, underlying how important it is in our line of work for people to connect. This meeting was preceded by the 10th Anniversary of the MOVE Congress held in Brussels (Belgium) on 17-19 November 2021. Organised by ISCA, this congress aims to bring people in the grassroots sport and physical activity sector together, with a particular focus on inclusion from the perspectives of refugees and migrants, sport innovation, EU Sport Diplomacy, and the exchange of good practices.
The SENTRY SPORT partners discussed the advancement of the project's toolkit that will include promising practices, an overview of the discrimination in sport in each of the six participating countries (Austria, Denmark, France, Greece, Italy, Spain), and guidelines for developing a pilot project. Capacity-building programmes will be created for sport professionals and pilot events will be organised in different European cities in order to test the methodology.
Drafting political recommendations
Led by Efus, the project will elaborate a set of recommendations addressed to policy makers, mostly on national and European level, as well as institutional and civil society representatives with the aim of influencing the policy agenda regarding the surfacing, prevention and mitigation of acts of discrimination in the sport sector. Participants discussed how to favour its endorsement and the application of SENTRY SPORT as a model of public policy.