June 2021 – A highly sought-after town situated on the Spanish Costa Blanca, Xàbia is preparing for an unusual summer season. With a permanent population of 30,000, our town receives on average over 120,000 tourists per year. Indeed, tourism is the engine of the local economy. Chief Lieutenant of the Xàbia local police force, Jose A. Monfort Pons, and Police Officer, Fernando Gaona de Sande discuss the challenges of tourism and security in Xàbia.

---
Reinventing a "new normal"

As other tourist towns, we have considerable experience in managing exceptional situations such as dealing with the huge increase in population over the summer. This requires adapting our services to cope with key visitor turnover dates, higher numbers of vehicles, and increased pedestrian and car traffic in certain spots such as the beaches and nightlife areas.
We are now reinventing ourselves and implementing creative ideas to approach this 'new normal' , in particular by adapting all communal and public areas so that people can go about safely without spreading the coronavirus. Doing this while ensuring that the town remains attractive to visitors and that businesses can keep trading without hindrance is quite a feat, especially with so little time left before the holiday season.
As the local police force closest to the community, we are working on three areas which we know from past experience to be key in ensuring the safety and quality of life of residents and visitors alike:
re-configuration and improvement of access roads and pedestrianised zones,
redistribution of coastal and nightlife areas,
security and increased control in nightlife areas.
---
> Re-configuration and improvement of roads and pedestrianised zones

One of the most significant improvements we are making is to pedestrianise certain parts of our coastal areas in order to not only facilitate pedestrian traffic but also give more space to restaurant and café terraces. Limiting parking areas and vehicle access can be met with resistance from local residents, but it is necessary in order to boost the local tourism economy. Furthermore, we have placed obstacles limiting traffic on certain roads in order to prevent traffic accidents and better protect pedestrians and cyclists.
---
Preventing the risk of terrorist attacks

We must remember that the Covid-19 pandemic has not erased the risk of terrorism attack, even under lockdown. Rendering some areas pedestrian is not enough: we must also ensure they are safe and secure.
In Xàbia, we have chosen ornamental urban furnishings, such as cement planters filled with soil and decorative plants, which weigh around 400 kilos each. Given the short amount of time we have had, we thought it was the best solution available.
By installing these heavy planters, we have pedestrianised certain areas around the main beach that were used for parking before, thus giving more space to restaurant and café terraces and facilitating physical distancing among pedestrians.
We have also pedestrianised a 2 km-long coastal road that receives a lot of traffic in the summer to the detriment of both pedestrians and the environment. This is a very noticeable change, which has been welcomed by pedestrians and cyclists who now feel safer. On the other hand, the increased number of pedestrians and cyclists raises the risk that these areas be considered as soft targets for terrorist attacks.
---
> Redistribution of coastal areas

 Xàbia has more than 25 km of coastline and securing these areas is particularly difficult. Our main beach, Playa del Arenal, covers over 38 km2. The promenade receives on average 5,000 beach-goers on any given day, but we've had to reduce this number to 2,000 in order to enable physical distancing. In Xàbia as in many other Spanish coastal towns, the beaches have been divided in separate areas to facilitate physical distancing. (Photos 1 & 2).
This limited capacity will most likely impact other bathing areas along the coast, which were hitherto not covered by physical distancing restrictions. The overflow will most likely lead to increased demand for physical distancing safety measures in these areas.
---
Security and increased control in nightlife areas

One of the greatest challenges we will face this summer is undoubtedly nightlife, which is a key part of Xàbia's attractivity. Our priority will be to ensure safety while preserving ease of access. Our nightlife areas are already saturated under normal circumstances, and some venues do not always respect the legal capacity limitation because of high demand and numbers of visitors.
With the new Covid-related safety measures on physical distancing and hygiene, a stricter approach will be required to ensure that restaurants, bars and other night time venues abide by them. Given that their capacity will be reduced, we may well see more large gatherings of youths consuming alcohol in public spaces. Even before the Covid crisis, many nightlife venues were already at full capacity, which would lead to large gatherings of people consuming alcohol in parks, public gardens, on the roads, etc. This in turn means that policing and patrolling must be strengthened in these areas over the summer in order to prevent disturbances, protect the tranquillity of local residents and ensure the safety of the community.
Controlling local establishments' licenses, putting in place the necessary preventive measures and informing the public about the Covid-related measures will be key.
Finally, it is vital that our Security Department collate, study and evaluate all proposed measures of improvement as we approach this new situation. This will allow us to improve, preempt any possible error and consider alternative solutions.
---
A different perspective on public spaces in post-Covid times
We are being presented with an opportunity to learn and proactively prepare for possible future problems or worse, a second wave in the pandemic.
We must approach this new norm with a different perspective on public spaces, looking forward to improved urban distribution and traffic flows, which will enhance the quality of life in Xàbia. Providing better accessibility and security while respecting the environment will be key to enhance Xàbia's attractiveness as a tourism destination for the years to come.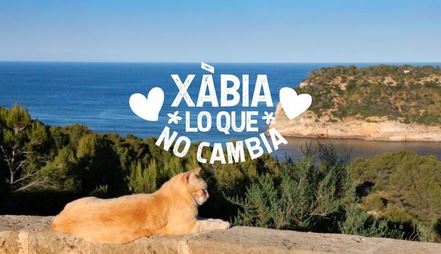 ---
About the authors
Jose Antonio Monfort Pons is Chief Lieutenant of the Xàbia local police force and associate professor at the Institute of Public Security and Emergencies of the Valencia Regional Authority (Instituto Valenciano de Seguridad Pública y Emergencias, IVASPE).
Fernando Gaona de Sande is a police officer and a member of Xàbia's municipal Operational Security Unit (Unidad de Seguridad Ciudadana Operativa, USECO).
The City of Xàbia is one of the Associated Cities of the PACTESUR project.