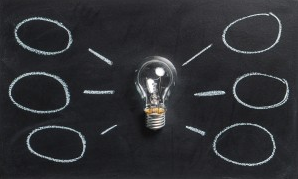 Berlin, Germany, December 2020 – Efus shared its experience on the security of public spaces during a workshop organised by the SafeCi European project on the protection of such spaces against terrorist attacks, which gathered some 150 attendees representing police authorities from Austria, Belgium, the Czech Republic, Finland, Ireland, Luxembourg, Portugal, Spain and Sweden as well as other security practitioners and researchers, and was held both physically in Berlin and online on 2 and 3 December.
The aim of the workshop was to "jointly develop instruments for a sustainable network beyond the SafeCi project and to enhance cooperation between police authorities, academic partners and further institutional European networks on the protection of public spaces."
A general consensus on key points long advocated by Efus
The rich programme of interventions over two days, with some 15 speakers, emphasized points that resonate with Efus' long-held stance on the protection of public spaces as places that are by nature open and thus vulnerable to various degrees of crime, including terror threats, but must remain open and accessible to all groups of population and users. One point in particular that Efus has long promoted and on which there was a general consensus is that effectively ensuring the security of such urban places can only be done through multi-stakeholder cooperation involving, besides the police and relevant national authorities, local authorities and other local public stakeholders as well as civil society and the private sector.
Sharing promising practices across Europe
Other key points discussed were the importance of sharing good practices among security practitioners and authorities across Europe; the advantages of embedding security within the design itself of public spaces (security by design), and the need to pursue public policies and police tactics that are based evidence-led. Furthermore, the rise in surveillance technologies, such as facial recognition and drones, present new opportunities but also new challenges to police forces, notably as regards the protection of fundamental rights, and require enhanced cooperation between research and end-users.
A major theme of work for Efus
Representing Efus, Tatiana Morales, Project Manager, emphasized that Efus has long worked on the issue of the management and security of public spaces and promoted the above-mentioned points, as attested notably by its manifesto (Security, Democracy and Cities – Co-producing Urban Security Policies, 2017), its working group on Security and Innovation, and its participation in a number of European projects such as PRoTECT, PACTESUR and IcARUS, to name some of the most recent.
Furthermore, Efus co-leads together with the cities of Nice (France) and Madrid (Spain), the Partnership on the security of public spaces of the Urban Agenda for the European Union. Gathering 10 partners – European cities and regions and national authorities as well as other participants such as the European Commission and the European Investment Bank (EIB) –, the Partnership recently published its Action Plan.  
> More information on Efus' work on public spaces
> More information on the SafeCi project led by the Berlin police