September 2021 – Efus' international Security, Democracy and Cities conference will be held next month (20-22 October) in Nice (France) in a context marked by the Covid crisis, which saw European cities and regions taking a leading role in managing the pandemic's social and economic consequences while confronting new urban security challenges, such as the rise of surveillance technologies, the need to reduce polarisation that can lead to violent extremism, and the impacts of climate change.
We hope many of you will join us for this major event in the life of our association, four years after the last Security, Democracy and Cities conference in Barcelona, in 2017. This in-person event will be held in strict compliance with French Covid-related legislation.
Exchanging practices and knowledge
Aimed at all urban security actors – elected officials, local and regional authority officers, public administrations, magistrates, law enforcement agencies, social workers, researchers, representatives of the private sector and civil society actors – as well as representatives of European institutions and international organisations, the conference will be an occasion to exchange on-the-ground practices and theoretical knowledge.
A rich panel of contributors
The following personalities, representing Europe's political and geographical diversity, will be in attendance:
Ahmed ABOUTALEB, Mayor of Rotterdam (Netherlands), Vice President of Efus
Matteo BIFFONI, Mayor of Prato (Italy), President of the Italian Forum for Urban Security (FISU)
Willy DEMEYER, Mayor of Liège (Belgium), President of Efus
Christian ESTROSI, Mayor of Nice (France), Vice President of Efus
Andreas GEISEL, Interior Minister, Berlin (Germany)
Christian GRAVEL, Prefect, General Secretary of the Interministerial Committee for the Prevention of Crime and Radicalisation (France)
Pierre HURMIC, Mayor of Bordeaux (France)
Ylva JOHANSSON, European Commissioner for Home Affairs
Sándor RÓNAI, Member of the European Parliament
Margaritis SCHINAS, Vice President of the European Commission in charge of migration and European Commissioner for Promoting the European Way of Life
Christian SPECHT, Vice-Mayor of Mannheim (Germany), Vice President of Efus
Roger VICOT, Mayor of Lomme, VP of the Lille European Metropolis, President of the FFSU (France)
The holistic approach to urban security
The conference will focus on the main challenges that European cities and regions are facing in order to maintain, strengthen or improve urban security while respecting fundamental freedoms. Participants will exchange on the holistic approach to urban security as a common good and a key pillar of democracy, an approach long promoted by Efus. The importance of social cohesion, the role of local and regional authorities in protecting the rule of law and reducing polarisation leading to violent extremism are some of the key issues to be debated this year.
18 areas of work
The topics on which Efus has been working for the past three decades will be addressed through plenary sessions, workshops, masterclasses and 'focus' sessions on discriminatory violence, organised crime and nightlife, to name a few. Also, for the first time this year, participants will debate on the impact of climate change on urban security at a time when several Efus member cities have been directly affected over the summer by floods and wildfires.
Field visits in Nice
Conference-goers will have the opportunity to visit on site in Nice several schemes aimed at preventing crime and protecting people and public spaces, and to compare them with other European initiatives. Such transnational exchange of practical experiences is a core tenet of Efus.
Political recommendations
Efus' political recommendations for the co-production of urban security policies based on a balance between prevention, sanction and social cohesion will be reaffirmed during this conference and will enrich the Security, Democracy and Cities – Co-producing Urban Security Policies Manifesto published in 2017.
A panel of European and international city mayors will conclude the three-day event, presenting these political recommendations to national and European governing bodies. There will also be a panel of French mayors organised by the French Forum for Urban Security (FFSU), who will reaffirm the FFSU's political recommendations as expressed in its White Paper, the Livre blanc pour la sécurité des territoires : prévention, sanction, cohésion sociale ("white paper on the security of local territories: prevention, sanction, social cohesion").
Crime Prevention awards
The Italian (FISU) and French (FFSU) forums for urban security will both present their respective Crime Prevention Award, which distinguish each year local-led initiatives and schemes to improve urban security policies.
Strengthening the role of mayors in European governance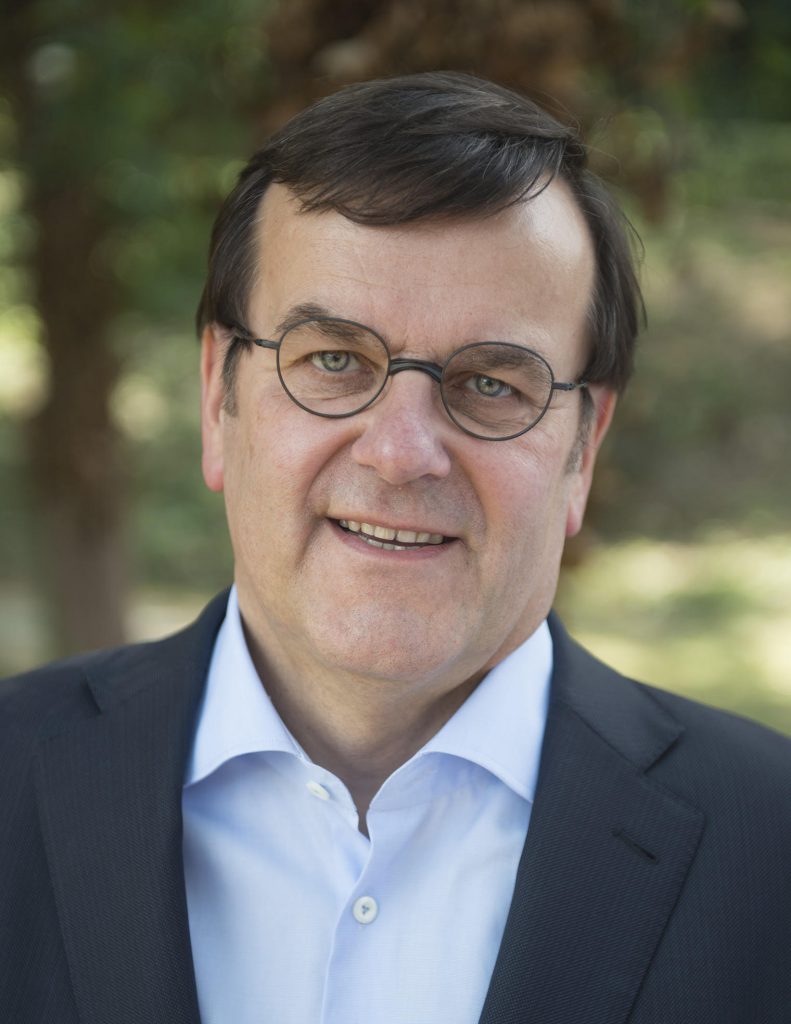 Willy Demeyer, Mayor of Liège and President of Efus, said: "European cities and regions have a huge capacity for mobilisation and solidarity. They represent the best-placed level of governance for day-to-day security policies, but also to confront terrorist threats and new challenges created by the unprecedented crisis we are currently experiencing."
For more information about the conference (registration, programme, content of each session, participants), see our special section here.