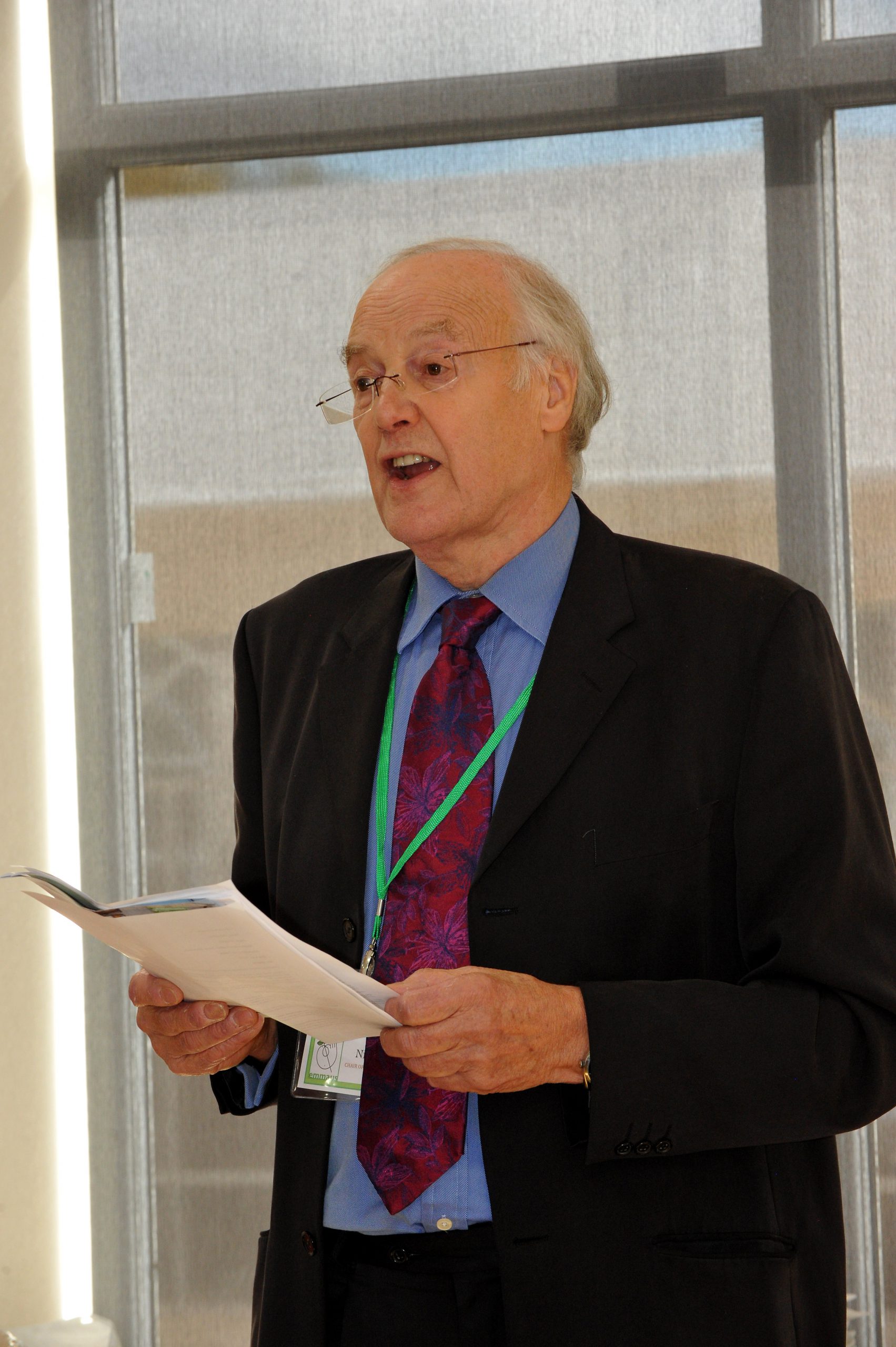 Nigel Mellor, formerly a local government officer at the Liverpool City Council and Chair of the Merseyside Probation Board, now Chairman of the charity Emmaus Merseyside, speaks about the benefits brought by Efus to his professional practice.
What did Efus bring to your professional practice and vice versa?
The Liverpool City Council met Efus in the early 1990s during a General Assembly meeting in Strasbourg, which I attended with the City Council leader. We joined a working group on immigration and security, along with representatives from Naples (Italy), Oeiras (Portugal), Alicante (Spain), Ghent (Belgium), and Hungary. The work done in this working group was instrumental in our being able to develop a successful bid for a £1-million EU Employment Programme (Horizon) project to provide language and skill training for some 30-40 members of the Somali community in Liverpool.

After that, Liverpool became closely involved with Efus and was for a time member of its Executive Committee. The city hosted meetings and study visits for Efus members on issues such as drug awareness in schools; football and security; crime statistics, and urban planning and security. Elected members and officers of Liverpool City Council were able to visit other European cities and benefitted from the increased knowledge and understanding of the policies adopted and the practices being carried out to address issues of common interest.

I was later invited to represent Efus at a joint meeting in Réunion with the United Nations Development Programme (UNDP) to explore the setting up of an African Forum for Urban Security. Through my involvement with Efus, I was also personally invited by the President of Portugal to contribute to a conference on drugs, the outcome of which contributed to the subsequent policy changes made by the Portuguese government.
Efus promotes three key principles: prevention as an efficient approach to crime, the importance of the local level of governance, and European cooperation. What are your views on these topics?
Clearly, crime prevention is far more preferable than having to deal with its consequences. In this respect, I would mention in particular the work developed by Efus in the 1990s in summarising in a book[1] the many and varied approaches taken by European cities to crime prevention, which was a great resource for local practitioners. Another interesting example was the working group on drug misuse in schools through which we learned more about the work being done with younger school children throughout Europe.

On the second point, I believe the involvement of local elected officials in the Forum is crucial because it enables them to exchange information with other local representatives, which helps them in decision-making process.

Lastly, whilst there are differences between European cities' experience of crime and the remedial action to be taken in response, there is far greater similarity in the context and causes of criminal activity and anti-social behaviour. This means that joint working and cooperation is crucially important. Furthermore, criminal activity does not respect or acknowledge national boundaries. In fact it can try to exploit them. This makes cross-border cooperation absolutely essential.
What unique benefits did Efus bring you as a local government officer?  
There is great strength to be gained through cooperation and joint working. Sometimes new opportunities open up which could not have been foreseen. Being involved in a pan European network of cities focused on crime prevention and urban security can provide the springboard for further developments and initiatives, which will therefore be more soundly based and have stronger potential to deliver effective outcomes.

I would also like to stress the importance of conviviality. When Liverpool hosted study visits, and when possible, we shared meals at my home. This may seem superfluous to some, but I believe it's an important part of building relationships, in particular among people from different countries. Whilst my direct involvement in Efus ended when I retired from the City Council in 2000, these sentiments seem even more apposite now given Britain's decision to leave the European Union.
What do you see as the main trends set to shape crime prevention in the next few years?
Cybercrime is likely to increase in prevalence. Target hardening will reduce the vulnerability of some targets of opportunistic crime (e.g. car theft, burglary). Robbery and crimes against the person seem likely to remain a concern.
————————————–
[1] Urban Security Practices (1996), out of stock