March 2021 – The European SHINE project on the mitigation and prevention of sexual harassment in nightlife entertainment spots, led by the Lithuanian Centre for Crime Prevention and in which Efus is a partner, established an Advisory Board in February tasked with ensuring  the project's results reflect European diversity and build on existing knowledge and promising practices.
The five members of this consultative instance come from different countries/regions and fields of expertise, such as victim support, scientific research, awareness raising, knowledge on nightlife governance, and knowledge on the functioning of nightlife establishments.  Also, they provide the project with knowledge and understanding of existing local, national and EU-level innovative practices related to awareness rising about and prevention of sexual harassment in nightlife venues in one or several EU Member States, and on the role played by relevant actors such as mediators, municipal police, owners and employees of nightlife entertainments venues and other actors responsible for enforcing local security policies.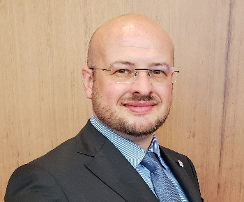 Levent Altan
Levent Altan has been Executive Director of Victim Support Europe (VSE) since 2014. In this role, he is responsible for providing overall leadership, strategic direction and management of the organisation.
Levent began his career in 2001 in the UK Ministry of Justice before moving to the Home Office and Cabinet Office under Prime Ministers Blair and Brown.
He also developed EU policy on victims' rights, leading the drafting and negotiation of the EU directive establishing minimum rights for victims of crime in 28 EU countries. He was instrumental in the creation of VSE's sister organisation, Victim Support Asia, and recently became Director of the EU Expertise Centre for Victims of Terrorism.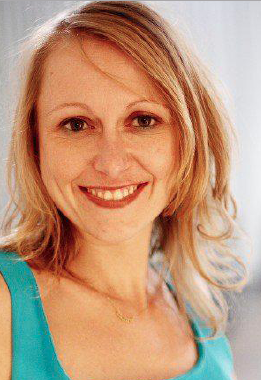 Céline Degrave
Céline Degrave has worked on how culture and entertainment can contribute to the attractiveness of territories or projects: marketing (Eurostar), research into the financing of cultural events, innovation in the field of real estate and urban planning.
She is currently CEO of Hinkilink, a consulting and operating agency that supports Building Cities actors in order to help them succeed in their sustainable transition.
Céline has been assisting Culture Bar-Bars and Denis Tallédec in their coordination of the National Nightlife Platform (Plateforme nationale de la vie nocturne – PVN ) since 2017.
Aleksandra Ivanković
Aleksandra Ivanković is Deputy Director of Victim Support Europe (VSE), where she has worked to advance the rights of victims of crime since 2017. She has extensive experience in developing and managing international projects and is currently responsible for the operations of the EU Expertise Centre for Victims of Terrorism. Aleksandra holds an MSt in Human Rights from Oxford University (UK) and has over two decades of professional experience in advancing the rights of the most vulnerable.
Aleksandra is a regular contributor to the World Bank publication Women, Business and the Law and acts as an expert in key projects of the Council of Europe and the Organization for Security and Cooperation in Europe.
Mathilde Neuville
During her double master's degree in Creative Project Management, Mathilde Neuville founded Consentis in 2018 with Domitille Raveau, social psychologist.
The NGO Consentis strives to establish a culture of consent in party environments:
Establishing playlists to give visibility to underrepresented artists and promote inclusion in festival and nightclub programmes.
Providing training to staff of music collectives, nightclubs and festivals to equip them to run safer events.
Consentis aims to have an impact on the social inclusion of women, gender minorities and the LGBTQI community.
Eva Schaab
Eva Schaab is a psychologist and mediator and has been working for the Department of Equal Opportunities of the City of Mannheim (DE) since 2013, focusing on the prevention and mitigation of violence against women in the private and public spheres.
For more than 20 years, in a non-governmental human rights organisation, she advised migrant women who were victims of human trafficking, sexual exploitation, forced marriage, domestic violence or other forms of violence. She also undertakes national and international lobbying, networking and training activities.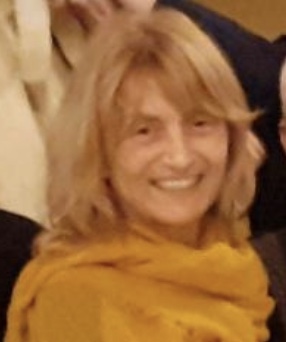 Rossella Selmini
Rossella Selmini is currently working as Associate Professor of Criminology at the University of Bologna, Department of Legal Sciences.
Previously she was Associate Professor of Criminology at the University of Minnesota (USA), but she was also a researcher and later Director of the Department of Urban Security and Local Police of Emilia Romagna. From 2007 to 2012 she was the national coordinator of FISU (Italian Forum for Urban Security).
Her main research topics and areas of expertise include urban security, crime prevention but also gender and youth violence. She has published numerous articles in these areas in Italian and international journals and books.
Denis Tallédec
Denis Tallédec has been working in the cultural sector for over twenty years and has been able to appreciate this sector from different angles.
In this capacity, he has accompanied public authorities in their regional planning policies. He has led the national platform of cultural cafés, was the co-founder of the GIP "cafés-culture" and drafted the law on "anteriority".
Today he is the director of Culture Bar-Bars, the national federation of cafés and club-cultures and coordinator of the European platform on nightlife, and a consultant for various French authorities.