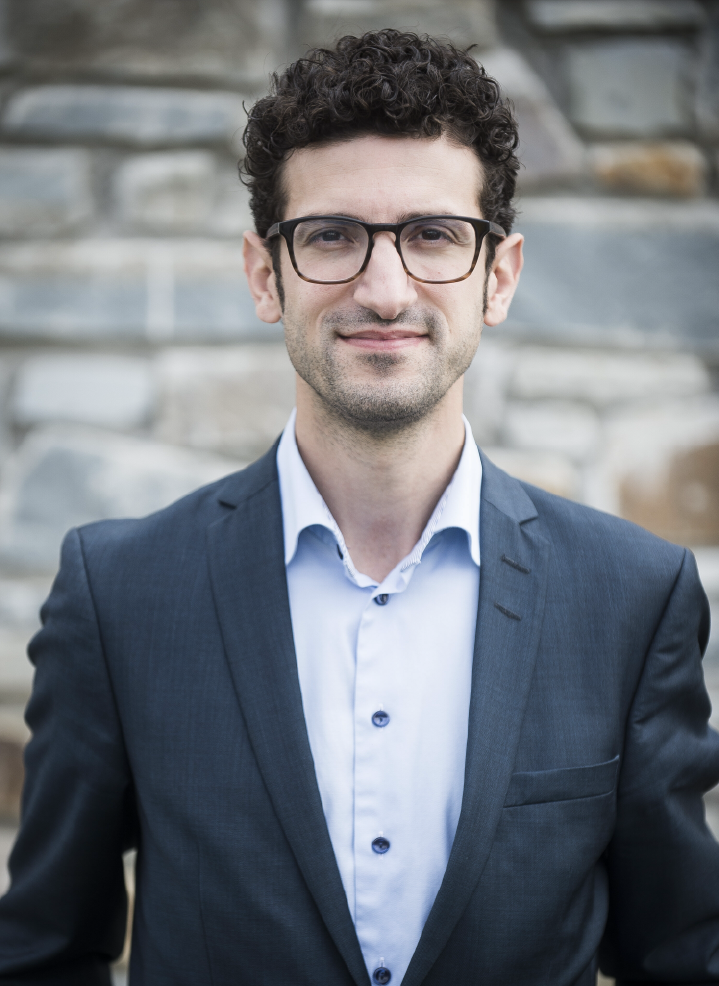 With a population of about 100,000 Leuven is the capital of the Flemish-Brabant province of Belgium. A diverse city where 31.5% of the inhabitants are of foreign origin, Leuven has also been named European Capital of Innovation 2020 by the European Commission. Efus has met with Mayor Mohamed Ridouani.
Do you face phenomena of polarisation and discrimination like other European cities do?
Mohamed Ridouani: Polarisation is thriving throughout Europe, bringing more discrimination and division, even hate, to society. We try to counter this with a profound belief in connection and togetherness. We embrace diversity as a force for positive change and we care for each other, no matter what background. But we have to work hard, with many citizens, organisations and companies to achieve that.
Leuven's polarisation audit has shown that it's actually not an issue here. To what extent is this positive result the fruit of Leuven's efforts to strengthen social cohesion?
Indeed, as the audit shows, Leuven has high levels of social cohesion, diversity and tolerance. These are important in protecting the city from polarisation and extremism. Social cohesion is also strengthened by the daily work of the administration. We work very closely with citizens and see them as partners in a global, integrated approach. There is a very integrated workflow between different services, such as community work, police, prevention and youth work, which allows us to act before problems arise. And when they do arise, we respond with a swift and integrated approach.
In addition, Leuven is very committed to projects and initiatives that foster social cohesion. For instance, the city-wide Stand up for your neighbourhood project, whereby citizens are invited to improve their local life and neighbourhood, has been on-going for 20 years now. There are all sorts of projects, from small- to large-scale ones, all managed by the citizens themselves. The municipality provides financing of up to €18,600.
There are also many initiatives from all kinds of organisations outside of City Hall, as well as numerous NGOs operating in a wide range of fields. Our city has always been a sort of social lab for innovative developments, including in the fields of security and justice.
Do you have specific policies to prevent and/or fight intolerance and extremism?
We have a local consultative body, the Local Integrated Security Cell (LIVC-R according to the Dutch acronym). It aims to develop an integral and integrated security policy at the local level in connection with the general approach to problems and phenomena that can play a role in violent radicalisation. In concrete terms, this concerns the follow-up of the Prevention of Problematic Radicalisation action plan, with a focus on the prevention of racism, exclusion and violence, early detection of polarisation and radicalisation, as well as a person-oriented approach (case management) of (potential) Foreign Terrorist Fighters (FTF) and Homegrown Terrorist Fighters (HTF). The LIVC-R is also tasked with cooperating and exchanging information between the local government and local partners from the security and social sectors.
The Leuven City Hall also implements projects on inclusion, such as Roots and Casablanca goes to Casablanca…
Roots started as an answer to the increasing number of refugees in Leuven, who were vulnerable to social exclusion, loneliness, drug traffickers… We opened a youth house offering various leisure activities as well as social support for housing, work, education, and so forth. The goal is to encourage refugees, in particular the young, to participate in Leuven's local life.One of the key pillars of this project is to provide young people with the opportunity to do voluntary work, which helps them connect with their peers, acquire skills and practice their Dutch. Roots Leuven organises cultural events throughout the year to celebrate the refugees' culture and create bonds between them and local residents.
Casablanca goes to Casablanca is a neighbourhood project aimed at youngsters from a migrant background who were feeling victimised. We worked to help them set long-term life goals and ways to achieve them, to improve their self image, to improve their relationship with the police, and to make a difference by helping to finance an orphanage in Morocco.
How do you encourage citizen participation?
Conflicts or tensions in society should not be considered as threats or dangers that must be controlled in a top-down manner. Instead, resilience is important, as is the capacity of citizens and local communities to deal with their problems and find solutions. We support them in this, for example by offering community mediation.
Conflicts also offer opportunities and can often become important moments of growth for people and their environment. In this respect, an important initiative is Leuven Restorative City, a project that gathers a large group of local social, cultural and educational organisations as well as representatives of the City Council in order to solve conflicts with an approach based on restorative justice practices.
Leuven is a partner in the Efus-led BRIDGE project on the prevention of polarisation. What is the added value of such European cooperation projects for Leuven?
It is very interesting to exchange ideas with other European cities and learn from their good practices. Through BRIDGE, we have had the opportunity to conduct a local audit on polarisation, which we had never done, and to design a pilot project, which might become more permanent if it has positive results.
What would be your message to other Efus member cities on issues of polarisation and intolerance?
Maintaining social cohesion is the key, and it requires a long-term, consistent approach.