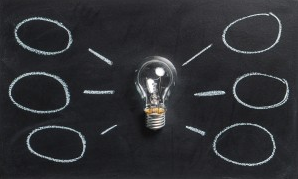 Rotterdam's Quick Scan
Represented by project managers Eszter Karácsony and Julia Rettig, Efus presented two concrete tools: Quick Scan, which is used by the city of Rotterdam, a BRIDGE partner, and the Zero-Sum Mindset Questionnaire designed by BRIDGE expert Patricia Andrews Fearon of the Department of Psychology of the University of Cambridge (GB).
The city of Rotterdam uses the Quick Scan methodology to assess rising tensions or polarisation among the local population. This methodology is based on a compilation of key figures and information provided by the city's youth services, police and other partners and as such provides information from both local practitioners and decision makers. Rotterdam conducts four Quick Scans a year, but it also uses this tool to analyse the impact on local social cohesion of specific events, including those that happen far away such as the 2019 attacks against mosques in Christchurch, New Zealand, that killed 51 people.
The Zero-Sum Mindset questionnaire
The Zero-Sum Mindset questionnaire is another concrete tool that local authorities can use to evaluate local levels of polarisation. The concept of 'zero-sum mindset' describes a way of thinking where people see 'intergroup and social relationships as fixed and antagonistic', which excludes the possibility of cooperation and dialogue. Indeed, research has shown that this way of seeing the world as split between winners and losers is a reliable indicator of polarisation.
The questionnaire aims to test the presence or absence of zero-sum mindsets in a given locality/region and can provide local authorities with genuine insights into the spread of polarisation in their territory, but also the presence of risk and resilience factors.
The benefits of exchanging among local authorities
The online meeting was also the occasion to stress the benefits of regional and city level exchanges and practice sharing. Furthermore, participants emphasised the need to provide first line practitioners with pragmatic solutions and tools that they can use in their daily work in order to prevent and/or counter polarisation. Another point on which all participants agreed is the need to have safe places for discussion.