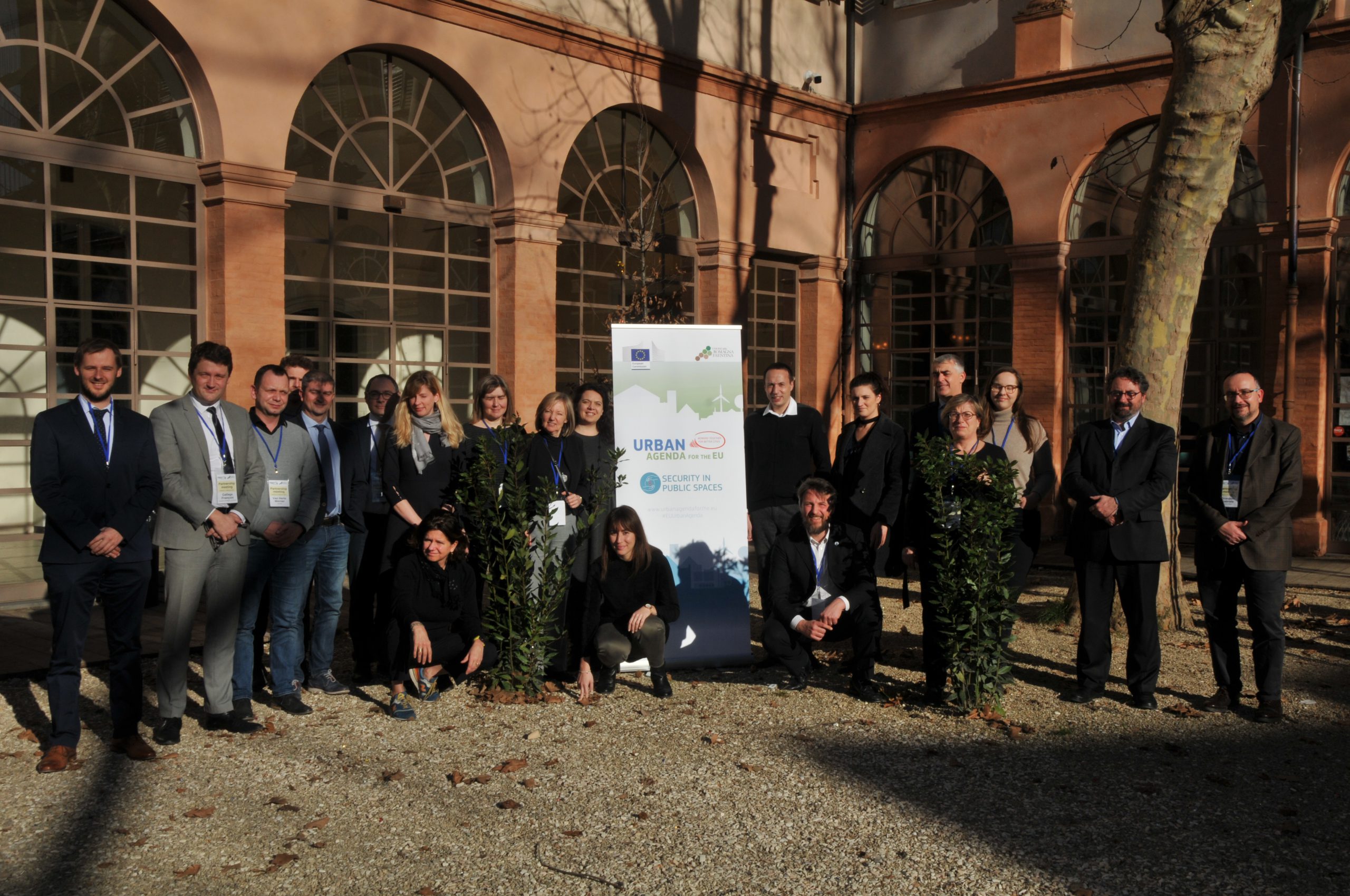 Faenza, Italy, February 2020 – Members of the Partnership on Security in Public Spaces of the Urban Agenda for the European Union, including Efus, took part in their fifth coordination meeting hosted in Faenza (IT) by the Unione Romagna Faentina, an association of six communes from the Emilia Romagna Region (IT), on 5-7 February.

---
> Crime prevention: a cross-cutting issue that requires close cooperation

Andrea Volkmer, Policy Officer at the EU's Directorate General Migration and Home Affairs, and François Gallaga, of the Directorate General Regio, stressed the European Commission's willingness to create platforms for dialogue and to work with local and regional authorities on urban security.
The exchanges focused mainly on three themes: institutional coordination, multi-level governance, and the integrated approach to urban security. Participants all agreed there is a need for seamless cooperation among institutional stakeholders in order to ensure crime prevention policies are effective on the ground. They stressed that crime prevention should be considered as a cross-cutting issue encompassing all other relevant domains of public policies.
Furthermore, participants agreed that such exchanges among local authorities at the European level are important, in particular because they facilitate better dialogue with national governments.
---
> An action plan comprising six working actions

Participants spent the last two days of the three-day meeting working on the Partnership's action plan, which will include six working actions. These will cover areas such as training, the collection of practices of security through urban design, and the assessment of the impact of urban security projects and technologies.
---
> About the Urban Agenda's Partnership on Security in Public Spaces

The Partnership on Security in Public Spaces of Urban Agenda for the European Union is one of 13 Urban Agenda partnerships that cover topics ranging from urban mobility to poverty, the inclusion of migrants and the adaptation to climate change, to name a few. It is coordinated by Efus and the city of Nice (FR).
Through this partnership, local authorities, Member States and European institutions work together to strengthen the role of cities in European security policies, to increase the sharing of knowledge and good practices, and to advocate legislative reform and new funding frameworks at the European level .
---
> Links with the UrbSecurity network

The Unione Romagna Faentina is also a member of the UrbSecurity network of nine cities that "proposes an innovative approach to urban security and safety by integrating it with urban planning, social cohesion and other urban policies, following the recommendations of the Urban Agenda on Security in Public Spaces."
Run by the European Union's URBACT programme, UrbSecurity analyses the strategies and urban design adopted by cities that can contribute to preventing segregation and anti-social behaviour and consequently improve the quality of life of residents and their perception of urban security and safety. It promotes an integrated and participatory approach to urban security involving all relevant stakeholders, as Efus has been advocating for years.
---
> For more information on the Partnership on Security in Public Spaces, you can consult this comprehensive and official EU orientation paper published in May 2019.