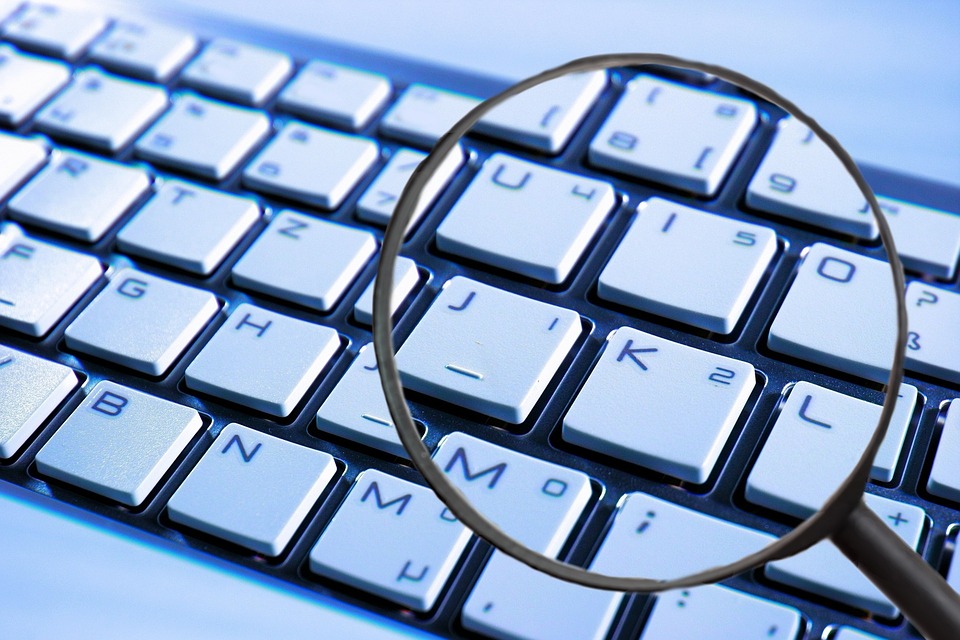 Paris, France, October 2020 – Over the past few months, Efus' working group on Security & Innovation organised three web conferences on new technologies in urban security, which gathered in total some 90 participants: representatives of European local and regional authorities, policymakers, experts, and civil society members.
These online meetings were meant to start a conversation on a number of technologies currently in use or in development in European cities: predictive policing, civic technologies, and facial recognition. Efus' aim was to untangle common points of discussion and learn from our members' opinions and experiences.
A new series of web conferences on 30 October, 24 November and 22 January
For the second series of web conferences, to be held on 30 October, 24 November and 22 January 2021 (see below), the working group proposes to go beyond technological innovations and include tools and methodologies that fall in the category of social innovation. Starting on 30 October, we invite you to join us to discuss topics such as crime reporting applications, innovative tools to measure and mitigate feelings of insecurity and the use of drones in urban security.
A few takeaways from the series "New Technologies and Urban Security"
Creating understanding to foster fruitful conversations
A key takeaway from the conference on predictive policing is that understanding the basics of the technology and discussing its effectiveness allows us to go beyond easy narratives that are either exceedingly optimistic or pessimistic. This same conclusion goes for civic technology and facial recognition.
A recurring motive for concern expressed in our discussions is the nature of the data used to develop the algorithms: Where does it come from? Who collected it? For what purpose? In exploring these questions, local security actors who are using or planning to use predictive policing models or facial recognition technologies can uncover biases that may be embedded in the data and thus prevent discriminatory effects.
It is important to make the technologies accessible so that all relevant stakeholders, including representatives of civil society, can have a say in their development and deployment.
The impact on the population's feelings of insecurity
The web conference series greatly benefitted from the input of partners of the Cutting Crime Impact (CCI) project led by University of Salford (GB) and in which Efus is a partner. The project's four focus areas – predictive policing, community policing, crime prevention through urban planning and design, and measuring and mitigating feelings of insecurity – were recurring topics throughout.
Considerations on feelings of insecurity lend an interesting angle to the discussion on facial recognition. While the presence of security cameras might improve some groups' perceptions of security, others might feel uncomfortable or unwelcome in public spaces. The societal acceptance of facial recognition technology depends on cultural contexts, differing approaches to privacy and the purpose and context of the use. Whatever the local context and a city's specificities, local security actors must find the right balance between risks and benefits.
Technological tools to improve civic participation
In urban security, civic technology tools can be used to foster an integrated model of security where citizens participate in the co-production of security. The form and scope of interaction between local security authorities and citizens has evolved from one-way and top-down channels of communication to direct exchange and engagement. This entails new consequences, both positive and negative, ranging from rightful denunciation, over risks of increased surveillance, to a disproportionate sense of justice that can degenerate into vigilantism. In order to limit an overflow of information and properly address politicised issues, it is important to develop principles and criteria that outline clear use cases.
Resources and a continued discussion on Efus Network
Based on these exchanges and the contribution of experts, Efus produced factsheets on civic technology and facial recognition that our members can find on Efus Network (see link below), along with presentation slides and additional resources, such as the factsheets on predictive policing produced by the CCI project. On Efus Network, we continue to provide information, city experiences and different perspectives on these topics.
A second series of web conferences that goes beyond technological innovation
As a working group on security and innovation, we consider that the latter includes not only technological tools but also social ones. We understand innovation in urban security as new solutions and new ways of approaching existing and emerging problems. These tools can aim to facilitate the understanding of problems, the definition of solutions, and the implementation and evaluation of interventions. At their core, the innovations are about shifting towards the co-production of urban security policies, both in their development and in their implementation. We will continue to deepen our knowledge on the topics already discussed while opening up the conversation to include new aspects of innovative strategies in urban security.
Efus is excited to start a second series of web conferences that will cover both technological and social innovations in the realm of urban security.
On 30 October,  we will discuss crime alerting applications in their different forms. Do they allow for a better understanding of feelings of insecurity and the dark numbers of crime? Who is in charge of gathering and responding to the information? Could this be a way for local police to  build community relations?
On 24 November,  we will discuss innovative tools to measure and mitigate feelings of insecurity at night. This discussion will be organised jointly by Efus' working groups on Nightlife and on Security & Innovation. 
On 22 January 2021, we will explore the use of drones in cities. What are the existing use cases in Europe? Can they be considered a tool to mitigate petty crime? What are their advantages and risks? 
The objective of the working group continues to be the provision of information on new methodologies, tools and experiences that are tailored to the changing security needs of our members. We are looking forward to welcoming you again to our web conferences and on Efus Network to continue discussing current and new topics.
> Follow the working group on Security & Innovation on Efus Network
> For more information or if you're interested in joining the working group, please contact Pilar De La Torre (delatorre@efus.eu) or Pauline Lesch (lesch@efus.eu)