Protect Allied Cities against TErrorism in Securing Urban aReas 2
The importance of cooperation between all actors to protect public spaces was reaffirmed in the Brussels declaration, adopted in the framework of the closing event of the PACTESUR project, drawing on 35 years of Efus' works on this topic.
PACTESUR 2 is the continuation of PACTESUR. It will build on the results of this previous project.
Context

The management and protection of public spaces remains one of the major issues for European cities as they are vulnerable to many types of threats. Despite significant technological innovations and extensive efforts to raise stakeholders' awareness, local police forces and law enforcement agencies remain among the most important actors in cities' urban security landscape. Their presence on the ground, their tools, their training, their level of cooperation with the private sector and their relationship with citizens highly contribute to the efficiency of urban security policies.
Objectives

The PACTESUR 2 project aims at:

Improving the protection of public spaces by enhancing the development and implementation of promising practices at the local level;

Enhancing public-private cooperation in the safety field;

Raising awareness among European authorities, private actors and citizens on the need to improve collaboration in the protection of public spaces.
Consortium

The consortium is led by the City of Nice (France). It brings together the cities of Turin (Italy), Liège (Belgium), Madrid (Spain), the Italian Association of Piemont Municipalities (Italy), and the European Forum for Urban Security (Efus).
Activities

The consortium will implement the following activities:

The organisation of three Police Academies and additional police exchanges during international events and summertime.
The organisation of two public-private security cooperation workshops to discuss public-private security cooperation, the specific national strategies for cooperation of public and private actors of security of public places and, finally, with citizens. The work conducted will result in a set of recommendations to enhance public-private cooperation regarding the protection of public places.
Project events

14 November 2023 – Kick off meeting in Paris (France)
June 2024 – 4-day Police Academy in Nice (France)
September 2024 – 2-day Public/Private security workshop and Annual meeting in Liège (Belgium)
November 2024 – 4-day Police Academy in Madrid (Spain)
February 2025 – 2-day Public/Private security workshop and Annual meeting in Nice (France) or in one of the associated city
May 2025 – 4-day Police Academy in Turin (Italy)
June 2025 or beginning of July 2025: Final event in Brussels (Belgium)
Efus's role

Efus oversees all the communication and dissemination activities of the project. It is also responsible for managing the 11 European cities that will be associated to PACTESUR 2 through a public call for expression of interest.
Duration
September 2023 – August 2025
Visit the project's website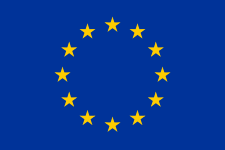 "Funded by the European Union. Views and opinions expressed are however those of the author(s) only and do not necessarily reflect those of the European Union . Neither the European Union nor the granting authority can be held responsible for them."
---
News