The ToNite project is a new type of project as it was selected in the framework of a specific "Call for Proposal" centred around the topic of 'urban security and related innovative solutions', under the Urban Innovative Actions (UIA).
The work carried out under the 'Urban Agenda for the EU' – under which Efus coordinates a thematic partnership on "Security in Public Spaces" – that has as one of its key objectives to "contribute to identifying, supporting, integrating, and improving traditional, innovative and user-friendly sources of funding for urban areas", has contributed to this new type of funding.
Context

ToNite was a project focused on improving the livability and accessibility of urban spaces in Turin, specifically during evening and night hours, particularly 2 specific areas of the city surrounding the Dora river.
During the day, services and economic activities and the general hustle and bustle of a city provide the citizen with a feeling of security due to the presence of other people on the streets. ) However, during the night these activities are considerably reduced, so the task of protecting the public falls heavily on the local authorities. In addition, like many European cities, Turin is facing rapid social change that puts increased pressure on its public spaces at night, including:

Changes in population mix with increased cultural and ethnic diversity which have led to different connotations linked to the use of urban public spaces.
Changes in urban lifestyles which have led to an increase in nighttime use of the city, with public spaces being employed more regularly for social gatherings, events, exhibitions, sporting events and cultural activities.
Worsening of the socio-economic conditions with an 80% increase of people living in poverty in the city since 2008.

ToNite aimed to develop solutions which will help both local authorities and citizens to understand the evolving demands on public spaces at night. The project will concentrate on high density areas (which are often associated with high noise levels, street fights, public drinking and disorders) as well as low density areas.
Activities

In order to achieve its objectives, the project involded 4 main activities:

Conduct ethnographic and social enquiries in target neighbourhoods to:

engage key stakeholders to understand the current culture of security (specifically during the night/evening)
assess the potential positive impact of infrastructure technology that could be placed in those areas
determine a baseline and a model to support City's policy and services

Develop an improved and integrated technology infrastructure to:

better understand urban security trends
provide open intelligence to improve citizens' perception of security

Co-design with communities opportunities for urban regeneration (including services aimed at improving social cohesion and public safety at night)
Monitor and assess the impact of such solutions throughout the duration of the project to ensure actions are in line with project objectives.
The role of Efus

Efus supported and guided the City of Turin in making its actions transferable, not only in Italy and France, but also in other European countries. Efus has provided European examples to inspire a plan for long-term sustainable and integrated security in Turin.
Partnership

Conducted by the Municipality of Turin (COTO), the project gathered apart from Efus, the Torino Wireless Foundation (TOWL), Engineering (ENG), Experientia Limited Company (EXP), SocialFare (SOFA), Espereal Technologies (ESP) and the National Association of Italian Municipalities (ANCI)
Duration
September 2019 – August 2023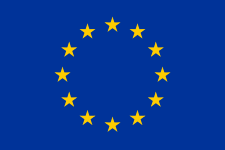 The project is 80% financed by the Urban Innovative Actions of the European Commission's DG Regio
---
News