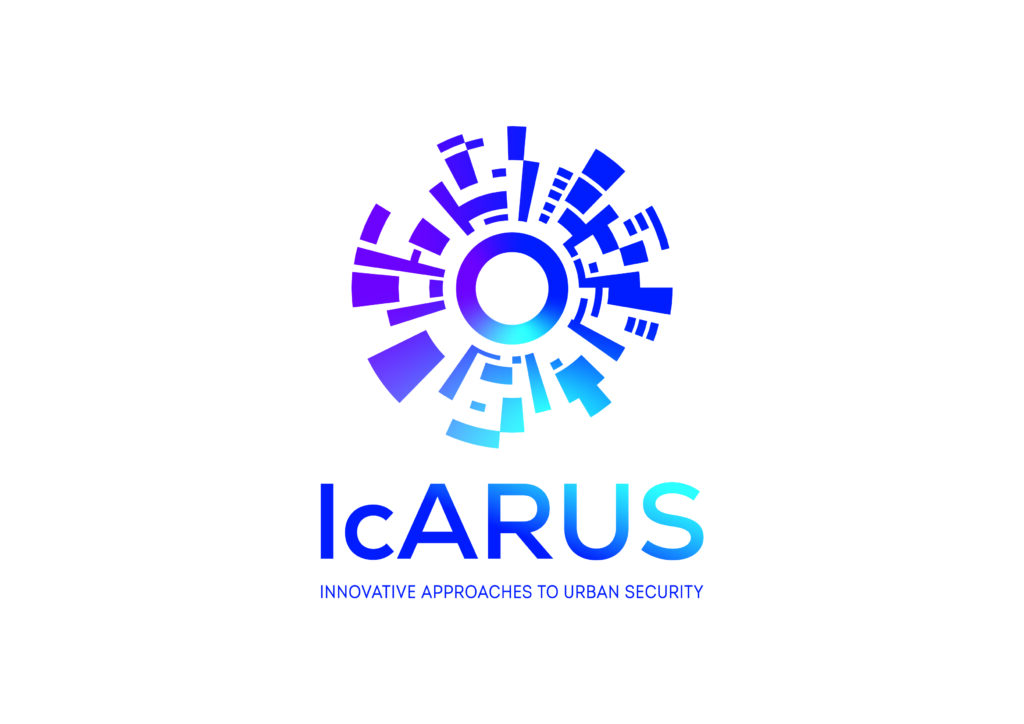 The IcARUS project (Innovative AppRoaches to Urban Security) is coordinated by Efus, with a consortium of 17 European partners, including universities and research institutions, local authorities as well as civil society and private sector organisations.
IcARUS aims to learn from past experiences in urban security policies and practices throughout Europe. The project's main objective is to rethink, redesign and adapt existing tools and methods to help local security actors anticipate and better respond to security challenges.
Find out more in the project's brochure here.
Sign up for IcARUS' newsletter here.
Objectives

The project's main objective is to rethink, redesign and adapt existing tools and methods to help local security actors anticipate and better respond to security challenges in the context of:

A decline in citizens' trust in institutions, local elected officials and other security and prevention actors;
Drastic budgetary cuts and various contemporary crises that affect local and national authorities;
The development of smart cities, which implies the efficient inclusion of technological innovations in crime prevention.
Focus areas

IcARUS will focus on four areas that have been identified by local and regional authorities as enduring security challenges :

Preventing juvenile delinquency;
Preventing radicalisation leading to violent extremism;
Designing and managing safe public spaces;
Preventing and reducing trafficking and organised crime.

These will also be examined in the light of four cross-cutting issues of:

governance and diversification of actors,
technological change,
gender,
transnational & cross-border issues.
Methodology

The project will review and reassess past and present urban security policies to provide socially and technologically innovative strategies and tools adaptable to specific local contexts.

We will develop custom-made solutions to security challenges, which will incorporate social as well as technological innovations.

The tools will be designed through a constant process of defining, ideating, prototyping, testing, evaluating and adapting by local authorities. This process will ensure that they are effective and meet the collective needs of citizens.
Consultative Committee of Cities

A Consultative Committee of Cities and law enforcement agencies (LEA's) supports the implementation of the project. The Committee provides consortium partners with practitioner perspectives and feedback. The Committee thus supports the design and implementation of the tools developed in the project. It has a key role in strengthening multi-level governance and local partnerships. It is also expected to be a central channel of communication and dissemination of the toolkit and the overall results of the project.

A greater involvement of cities will allow more end users to benefit from the tools and methods developed in the context of the project, throughout its course.

City of Malmö (SE)
City of Mechelen (BE)
Region of Emilia-Romagna (IT)
City of Gdansk (PL)
Departament d'Interior – Generalitat Catalunya (ES)
Expert Advisory Board

Barbara Holtmann, Director, Fixed.Africa and non-executive President of the Board, Women in Cities International

Laetitia Wolff, Design Impact Consultant, Besign, The Sustainable Design School in Nice

Thierry Charlois, Night Policy Project Manager, Paris City Council

Tim Chapman, Chair of the board of the European Forum for Restorative Justice

Patrick Charlier, Director – Unia
Public reports
The role of Efus

Efus is the coordinator of the IcARUS project.
Consortium

Project Coordinator:
Efus

Local authorities:
City of Stuttgart (DE), City of Riga (LV), City of Rotterdam (NL), City of Nice (FR), City of Lisbon (PT), City of Turin (IT)

Universities and research partners:
Salzburg University of Applied Sciences (AT), Erasmus University of Rotterdam (NL), Panteion University (GR), University of Salford (UK), University of Leeds (UK), IDIAP Research Institute (CH), KEMEA (ES)

Civil society and private sector organisations:
Plus Ethics (ES), Makesense (FR), Camino (DE)

Dissemination and Communication
LOBA (PT)
IcARUS series of web conferences

Co-producing social and technological innovations to address urban security challenges: Join the IcARUS web conferences and contribute to rethinking urban security approaches

Initiating transformation in urban security policies – About the IcARUS project

With the aim of supporting transformation in urban security policies, Efus launched the IcARUS project to integrate innovative methodologies and foresight into urban security approaches, mobilising socially and technologically innovative solutions and the participation of all relevant stakeholders, including citizens. The IcARUS project, funded by the European Union and implemented in cooperation with 18 partners including universities and research institutions, local authorities, civil society and private sector organisations, draws on the accumulation of knowledge and insights from 30 years of urban security research, practice and policies.

Designing urban security approaches that are centred around citizens' needs

IcARUS' partner cities are developing tools which respond to their local urban security challenges and take citizens' needs into account. Accompanying the development of concrete tools, IcARUS seeks to enhance a strategic approach to urban security. To achieve this objective, Efus and its partners invite experts to support cities in integrating cross-cutting urban security issues in the development of their tools.

How? This will be done through the organisation of a series of web conferences, in which cities' experiences are at the heart of each session, covering diverse topics, including the integration of gender in security policies, the rethinking of urban security problems and solutions, and the involvement of citizens in the management of public spaces.

Are you part of a local authority? Join us and contribute to improving innovative approaches to urban security!

This will support the creation of tailor-made, comprehensive and inclusive tools, to make sure they are best adapted to the reality of local contexts.
Duration
September 2020 – August 2024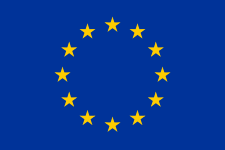 The IcARUS project has received funding from the European Union's Horizon 2020 research and innovation programme under grant agreement no. 882749
---
News