Efus works in partnership with a number of European and international institutions and organisations involved in the prevention of crime and its various aspects. This list includes only our main partners to date, and is regularly updated (last update November 2014).
European institutions
European Commission 
Most European projects set up and led by Efus are co-financed by the European Commission. Efus works mainly with three Directorates within the European Commission:
General Justice
General Home Affairs
General Education 
Council of Europe

Efus was created under the auspices of the Council of Europe, based in Strasbourg (France), which remains one its main European institutional partners. The Council covers virtually the entire European continent, with its 47 member countries. Founded in 1949 by 10 countries, it seeks to develop throughout Europe common and democratic principles based on the European Convention on Human Rights, and other reference texts on the protection of individuals.
Efus is involved in the Pompidou Group, a network on local drug policies led by the Council of Europe. Efus also works with the Council of Europe on a certain number of themes, such as violence against women. Efus is also closely in contact with the Congress of Local and Regional Authorities, whose role is topromote local and regional democracy, improve local and regional governance and strengthen authorities' self-government.
European Union Crime Prevention Network (EUCPN)
The EU Crime Prevention Network was set up in May 2001 to promote crime prevention activity in Member States across the EU, and to provide a means to share valuable good practice in the prevention of crime. The EUCPN Board of National Representatives meets at least twice a year and is supported by a Secretariat. The French, Belgian and Luxembourg Forums for Urban Safety are civil society contact points in this network.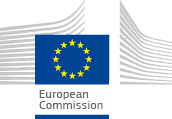 Civil Society Forum on Drugs (CSF)
The Civil Society Forum on Drugs (CSF) meets at least once a year and serves as a platform for informal exchanges of views and information between the Commission and civil society organisations on drug related issues. Efus is a member of the Civil Society Forum on Drugs since its creation in 2007.
National
France
Ministry of the interior – Ministry of urban affairs, youth and sports – Interdepartmental committee on the prevention of crime and radicalisation (CIPD-R) – General commission on territorial equality (CGET)
The existing partnership between Efus and these institutions has been formalised as part of a quadripartite and multi-year agreement (2015-2017), which also includes the French Forum (FFSU). It allows to assert the complementarity between urban policies and crime prevention, to strengthen existing actions implemented by Efus and FFSU, as well as to develop more notably some of the priority themes for local authorities and the State.
The agreement thus specifically deals with the improvement of relationships between police services and citizens, with the prevention of radicalisation, with the inclusion of the fight against racism and anti-Semitism in local security agreements; and even with the evolution of security governance.
For more information:
Ministry of the interior
Ministry of urban affairs
CIPDR
CGET
Mission interministérielle de lutte contre la drogue et les conduites addictives (MILDECA)
Created in 1982, the Inter-ministerial Delegation against Drugs and Addiction (MILDECA according to the French acronym) coordinates the actions led by France in the prevention of drug consumption and addictions. It is an important interlocutor for Efus in all its projects dealing with drugs, alcohol and addictions.
Germany
German Congress on Crime Prevention
The German Congress on Crime Prevention was founded in 1995 as an annual national convention in the field of crime prevention. Its aim is to present and strengthen crime prevention across society. It thus contributes to the reduction of crime and fear of crime. It is an important partner of both Efus and the German Forum for Urban Security.
Italy
Amapola
Amapola is an Italian non profit organisation founded in 2002. Its mission is to work on urban security and safety, using an integrated approach. Amapola takes into consideration all sectors that play a role in defining the conditions of security and safety in an urban environment, such as crime, social and economic factors, migration and integration, as well as urban design.
Spain
Federation of Municipalities and Provinces
Created in 1985, the Spanish Federation of Municipalities and Provinces (FEMP according to the Spanish acronym) gathers 90% of the country's local authorities. Its founding and statutory aims include the promotion and defense of the autonomy of the Local Entities; The representation and defense of the general interests of Local Entities before other Public Administrations; The development and consolidation of the European spirit at the local level based on autonomy and solidarity among Local Authorities.
United Kingdom
National Community Safety Network (NCSN)
Representing over 430 members and organisations in both the statutory and voluntary sectors, the National Community Safety Network is a practitioner-led organisation supporting those involved in promoting community safety and crime reduction across the United Kingdom. Efus runs a regular column in its monthly network news.
International organisations
International Centre for Crime Prevention (Montreal, Canada)
The International Centre for Crime Prevention (ICPC) is a forum and a resource centre dedicated to the exchange of ideas and knowledge on crime prevention and community safety around the world. The ICPC seeks to promote crime prevention, and foster inspiring practices and exchanges between criminal justice systems and civil societies across countries and cities. Efus is secretary of the ICPC.
United Nations Settlements Programme (UN-
HABITAT) 
The United Nations Human Settlements Programme, UN-HABITAT, is the United Nations agency for human settlements. It is mandated by the UN General Assembly to promote socially and environmentally sustainable towns and cities with the goal of providing adequate shelter for all. Efus is working with UN-HABITAT, particularly its Safer Cities component, in a number of projects.
Efus is also the Regional Vice President of the Global Network of Safer Cities, led by UN Habitat, representing Europe.
Specialised networks and projects
Eurofan
The Eurofan project aims to promote exchanges and dissemination of good practices on the prevention of hooliganism across Europe. It is also dedicated to the exchange of scientific studies about violence linked to football events in Europe. Efus is member of this network.
Resources
Analytica Consulting Services   Analytica Consulting Services is specialised in services related to Community Safety, Criminal Justice, and Regeneration. It is directed by Sohail Husain, a long-time close collaborator of Efus.

Beccaria Portal   The Beccaria Portal is a website that aims at facilitating knowledge transfer in crime prevention in Europe and the world. It promotes online exchange, dialogue and networking in the field of crime prevention, as well as information management.
DPT Map DPT Map is a search engine specialised in crime prevention. Powered by the German Congress on Crime Prevention, it is mainly focused on Germany and is largely in German. However, it is currently developing its content in English.
---
2011-08-23
1314090684
2480