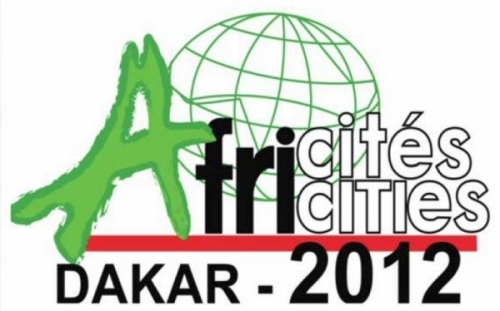 The future is urban and African
Dakar (Senegal), 8 December 2012 – Efus attended the 6th Africities Summit, which gathered representatives of local authorities from all over Africa in Dakar (Senegal), on 4 to 8 December 2012. The theme this year was "Building Africa from its territories: What challenges for local governments?".
Local elected officials, representatives of institutions, international organisations and associations debated during five days on how local territories can and do contribute to building the future of Africa. This is a crucial issue given the growing rate of urbanisation of the region.
The future of Africa is urban
Indeed, urban development is a major trend of the 21st century in Africa. Today, it is the least urbanised region in the world, and a majority of the population (68% according to the United Nations) lives in rural areas. But a huge transformation is underway with the rapid urbanisation of the continent. According to the United Nations, it is expected that the majority of the population (54%) will live in urban areas by 2030.
This phenomenon has a tremendous impact on cities who have to manage urban development, the need for new infrastructures and also new security challenges. Local authorities are key players to usher in a modern and secure urban Africa.
Efus participated in a round table on security organised by UN Habitat, during which experts and attendees debated on the fundamental issue of urban security in urban development strategies. Indeed, the security of citizens is a key component of urban development.
Participants insisted on the importance of networks of local authorities, such as the European Forum for Urban Security, to strengthen the role of local authorities in preventing insecurity. They welcomed the project of creating an African Forum for Urban Security, as well as national Forums in African countries, which is currently developed by Efus in collaboration with UN Habitat.
(A detailed report on this round table will soon be published on our website).
The future is African
Africa is not a problem, it is a solution. In spite of its economic shortcomings, Africa offers unique opportunities for development. Much progress has been already been achieved, but a lot remains to be done. By focusing on its local territories, Africa can exploit its development opportunities while respecting its local communities and local contexts.
Another major theme of debate at Africities 2012 was the challenge of a united Africa, which is not only a political project but also a necessity. Participants also analysed the evolution of African cities since the previous Africities summit, held in 2009 in Marrakesh (Morocco).
The summit allowed more than 15,000 local authorities to express their views and concerns and renew their commitment to improving governance in order to build tomorrow's Africa.
More information on the Africities Summit
2013-01-08
1357652954
3428